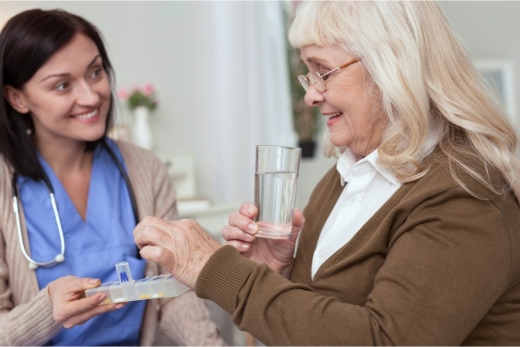 People with serious medical conditions especially older adults need to be religious in taking their prescription medicines. Often, they rely on their medication to maintain their health or manage their chronic illness especially those who need long term care.
It is important that their medication is taken as scheduled to maximize its benefits. Otherwise, these medicines won't be effective or there would be an occurrence of harmful side effects that can worsen their conditions.
If you notice the signs that your loved ones are having a difficult time to adhere to their medication schedule, our home care in Philadelphia can help them manage their medication. Our trusted caregivers will make sure that they take their medicines as scheduled and they are taking the right kind of medication.
Our home care services in Philadelphia are especially helpful to people in need of long-term care. Aside from medication reminder, our caregivers also provide companionship, light housekeeping, and meal preparation services.
Furthermore, we go beyond the services that any home care agency offers—our home health aides can also pick up your prescription or take you to your doctor's appointment. You can be sure that we give 100% of our efforts in caring for your loved one.
For your Call Home Care of Philadelphia now to avail our services.